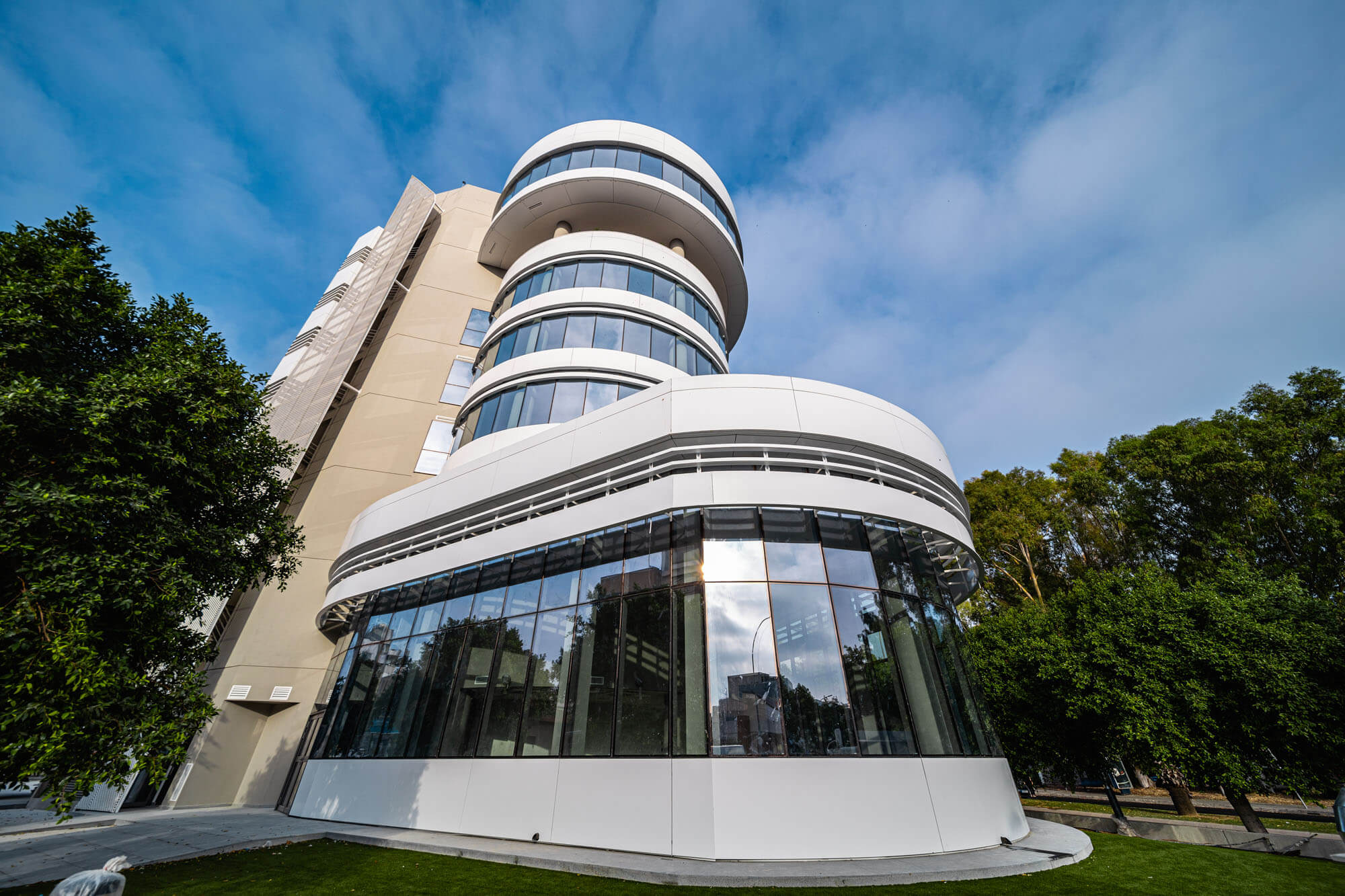 Late July 2020,
        In cooperation with "Geopet Aluminium Since 1979"and Zenon Zenonos Architects, Engineworx Structural Design signed-off to their client (The Government Of Cyprus) their new income tax headquarters building – Welbon Tower, located in the center of Nicosia.
The building is designed with six façade levels, the most notable of which are:
Observation Deck;

Executive Offices;

Entrance Atrium & Mezzanine;
        The entire façade system of the building utilizes the world-renowned SG-52 fully structurally bonded curtain wall system, by Cortizo – a world leader in aluminum facades.
        Working within extremely tight schedules ESD's structural design dream team presented their client and Zenonos Architects with the most cost effective and visually stunning solution for their project.
Besides – as their moto states –
"Engineering With Style – Committed To Excellence".
Contractor:                        – Athienitis Construction LTD

Client:                                  – The Government Of Cyprus

Facade Design:                 – Engineworx Structural Design
Facade Contractor:        – Geopet Aluminium (1979) LTD

Should you or a member of your team require assistance in finding a tailored solution for your project, do not hesitate to contact us at any time.